On offer:
We offer affordable student accommodation in communes in Brooklyn, Waterkloof and Menlo Park in Pretoria, within walking distance of the University of Pretoria. Contracts are signed annually for January to December. One and half months rent deposit is required.
Our communes offer the serious student comfortable serviced accommodation to enable comfortable living and studies. House rules are applicable.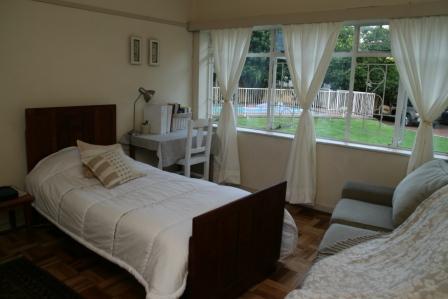 See our documents and brochures.
We have been in business for 10 years!

Aangebied:
Ons bied bekostigbare studente verblyf in kommunes in Brooklyn, Waterkloof en Menlo Park in Pretoria, loopafstand van die Universiteit van Pretoria. Kontrakte word jaarliks geteken van Januarie tot Desember.
'n Deposito gelykstaande aan een en 'n half maande se huur word vereis.
Ons kommunes bied aan die ernstige student die geleentheid om gerieflik te woon en te studeer. Huisreels is van toepassing. Sien dokumente en brosjures.
Ons is al 10 jaar in besigheid!
Included in your monthly rental is:
Water and Lights
Domestic Worker 5 days per week
DSTV
Unlimited Internet
Washing and Ironing
General maintenance
Garden and pool maintenance
Ingesluit by die maandelikse huur is die volgende:
Water en Ligte
DSTV
Internet
Was en Stryk
Bediende 5 dae per week
Algemene instandhouding
Tuin en swembad instandhouding

Skakel Werner nou by 082 555 7476